The Summerland Steam started their Friday off with a bang last night, as upon arrival to the arena we learned there had been a trade made. That trade sent 2nd year Steam forward Braden Saretsky (5G+8A) to the Kimberly Dynamiters in exchange for the Nitros' leading scorer, Tyson Klingspohn.
In 64 career games with the Summerland Steam over the past 2 seasons, Saretsky has amassed 35 points (13 + 22) and 88 PIMs. He has been an integral part of both sides of special teams, and he will be missed by all his teammates in Summerland. The Summerland Steam organization wishes Braden all the best and thank him for all his hard work and dedication over the past 2 seasons.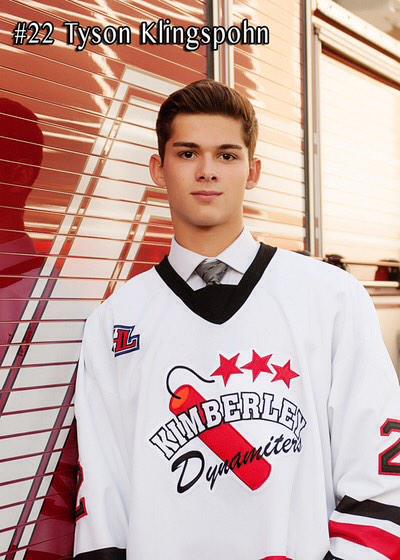 In exchange for Saretsky, Summerland has acquired Penticton native Tyson Klingspohn. The '96 born forward has spent the past 2.5 seasons with the Nitros and is in the midst of a career year, surpassing his career highs in both goals and points in only 26 games. In those 26 games so far this season, Klingspohn has put up 21 goals and 12 assists for 33 points and sits inside the top 10 in KIJHL scoring. In 121 career games with the Dynamiters, the 18-year old forward has put up 50 goals and 40 assists for 90 points, while amassing 68 PIM. The Steam welcomes Tyson to the organization, and GM Gregg Wilson is hopeful that he will be in the lineup on Saturday when the Steam travel to face the Osoyoos Coyotes.